Male magnetic earrings are great for men who wish to create a bold statement! These magnetic earrings make you look fantastic with your favourite t-shirts, shirts, jackets or fancy dresses. The simple yet eye-catching design of male hoop earrings does not make them less stylish and interesting! They are very popular these days because they do not come in the traditional slender styles.
They stand out, and they are not boring and commonplace like the bulky hoops of the past. The contemporary designs of male hoop earrings have been simplified to provide an easier going and more stylish option.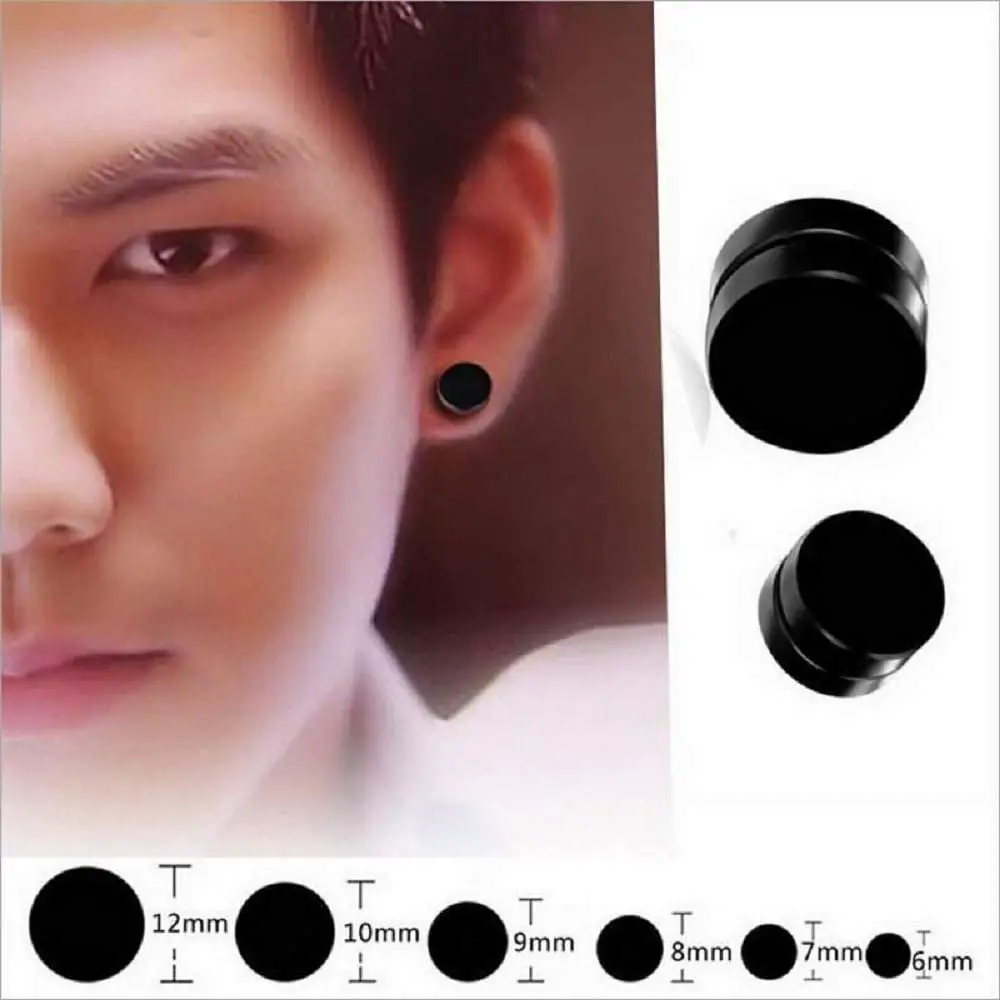 Magnetic Earrings
Magnetic earrings are held in place by magnets and do not require a piercing. The magnets are powerful enough to bind together but not so strong that they crush your lobes and leave you in agony. They are simple to put on and take off, and they leave no noticeable traces. It's ideal for experimenting.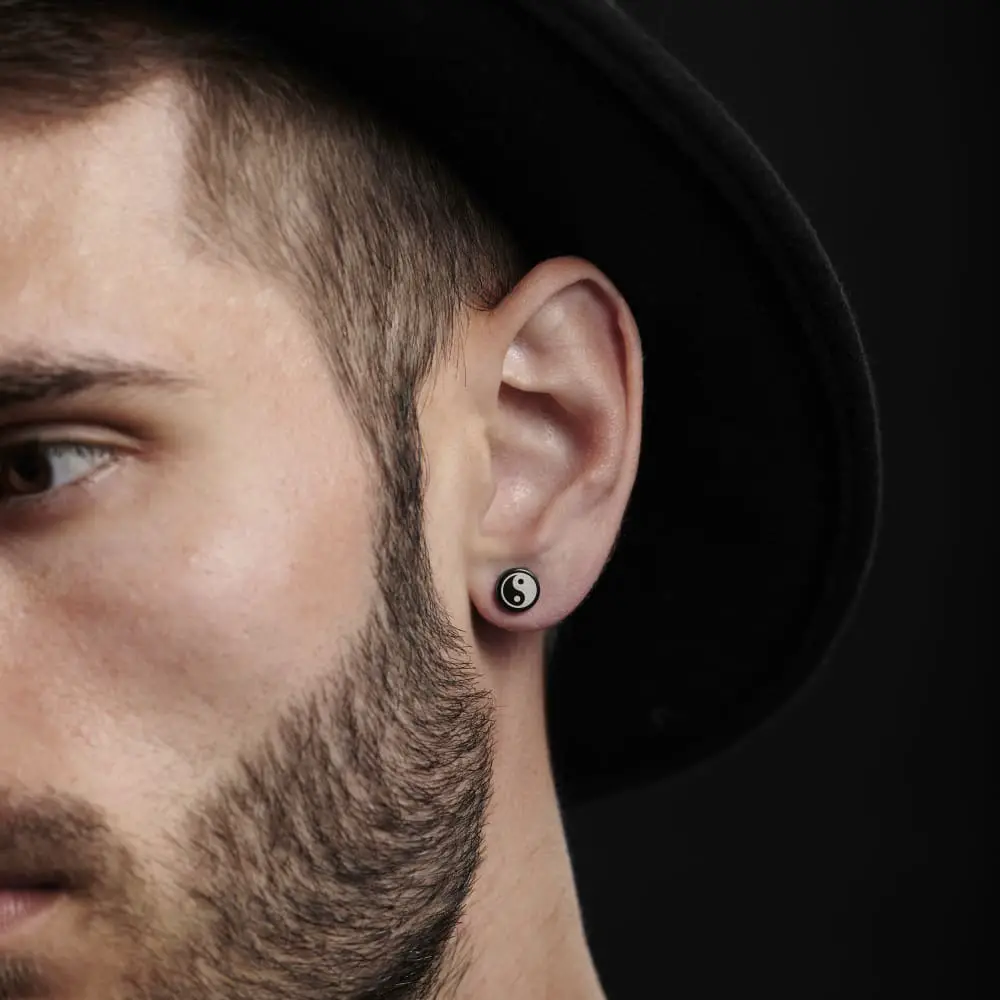 How to Wear an Earring with Style
Earring, like all other pieces, must complement your outfit. A man's style is personal, but the choice of earring is significant to him. You may pick something that matches your work suit to some degree, or you may choose something that goes with the colours of your office attire.
 

View this post on Instagram

 
If you don't already have a favourite style, then why not start with something conventional?  You could choose a more modern and casual looking male hoop earring.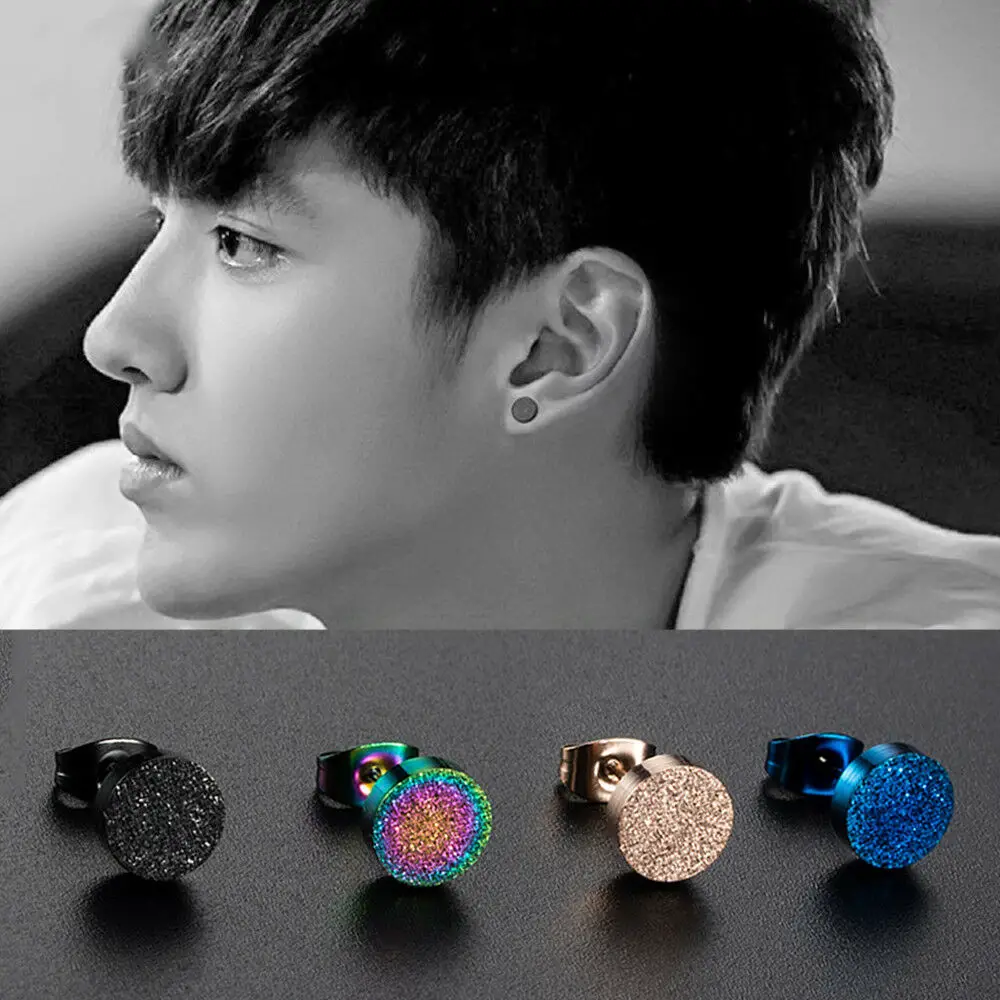 Match the theme of your outfit
Your earring should match your dress.
Combine quirky, casual clothing with bright, playful earrings.
When it comes to company and formal wear, please keep it simple.
Keep them small
Earrings should be small.
The earring that is too big or too heavy look out of place, both visually and stylistically.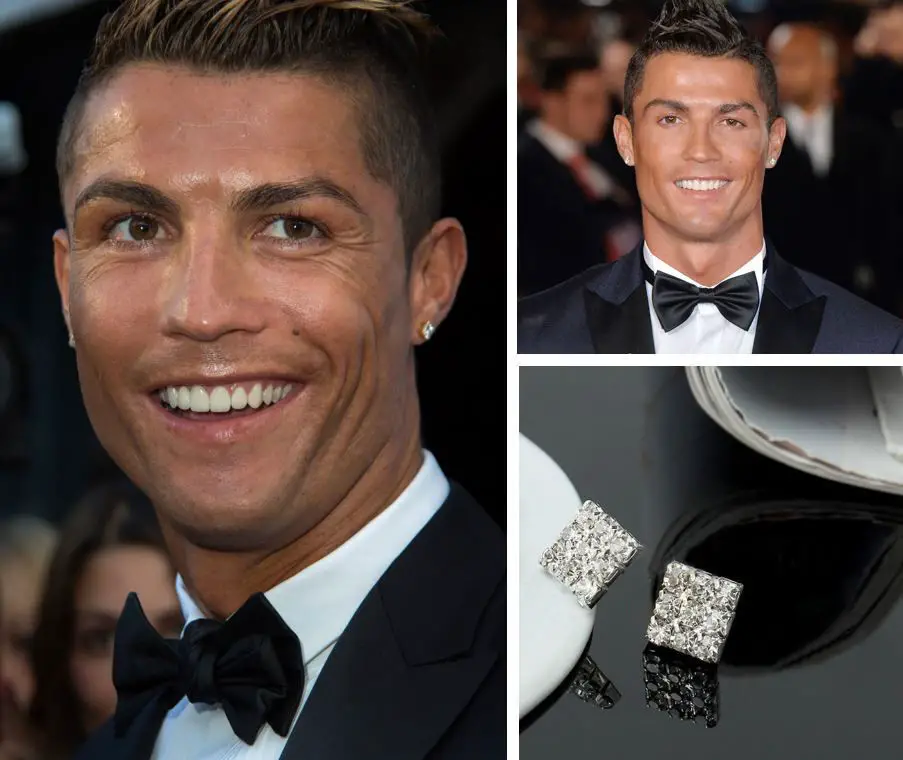 Match metals
Earrings metal must be suited with other accessories.
Top Tips for Buying Male Earrings
There are so many different styles and designs available on the market today. Black titanium is a popular metal used in men's hoop earring designs. It looks sleek and modern and suits a range of hair colour and skin tones. Other metals, including sterling silver and stainless steel, have also become popular.
The male style of earring goes well with simple studs, but if you would like to step it up a notch, you can opt for a metal disc earring. Some styles are circular or feature several hooks that go round the ear-piercing the base. This style has been especially popular with men as they can wear them whilst playing sport.
Silver and gold designs are great and have been the standard for male styles for a while. Platinum and silver look great as well, and the magnetic type is gaining popularity.
The magnetic earrings types can be worn throughout the day and work. For men who are into action, these look great when they play sport. They are lightweight and durable. For this reason, the magnetic earrings stay on through intense sporting activities.
Whether you want something classier or funkier, a male magnetic earrings style suits your needs. From studs to hoops, these can be found in just about every colour. A large number of male fashion enthusiasts have embraced unique styles that they like. If you are looking for something unique, why not go for a magnetic one. You won't be disappointed.
Even though the styles look good, you should be careful about the metals they are made from. Silver and gold are excellent choices, but there are others. Make sure you do your research before making a purchase. It might even be worth going to see a couple of male fashion stores. You will get an idea of what they think of the brands you are interested in. Then you can go and buy the best thing for yourself.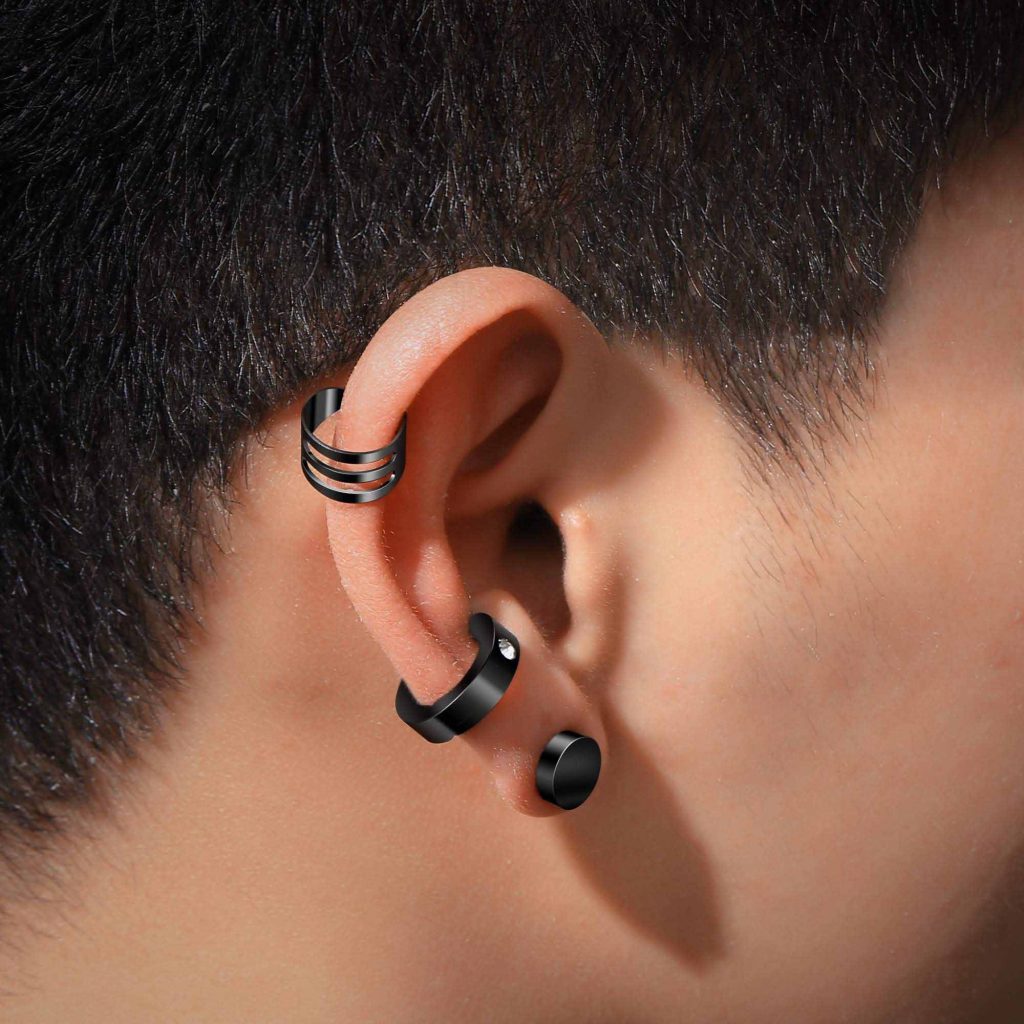 Magnetic studs are trendy because they look great. They are usually a mixture of various metals, including gold, silver, copper and brass. Some are filled with rare gems such as diamonds. The rare gems add to their value, so they are quite expensive.
They come in a variety of designs such as hoops, studs, chains and others. They can be custom designed to any specification that the customer desires.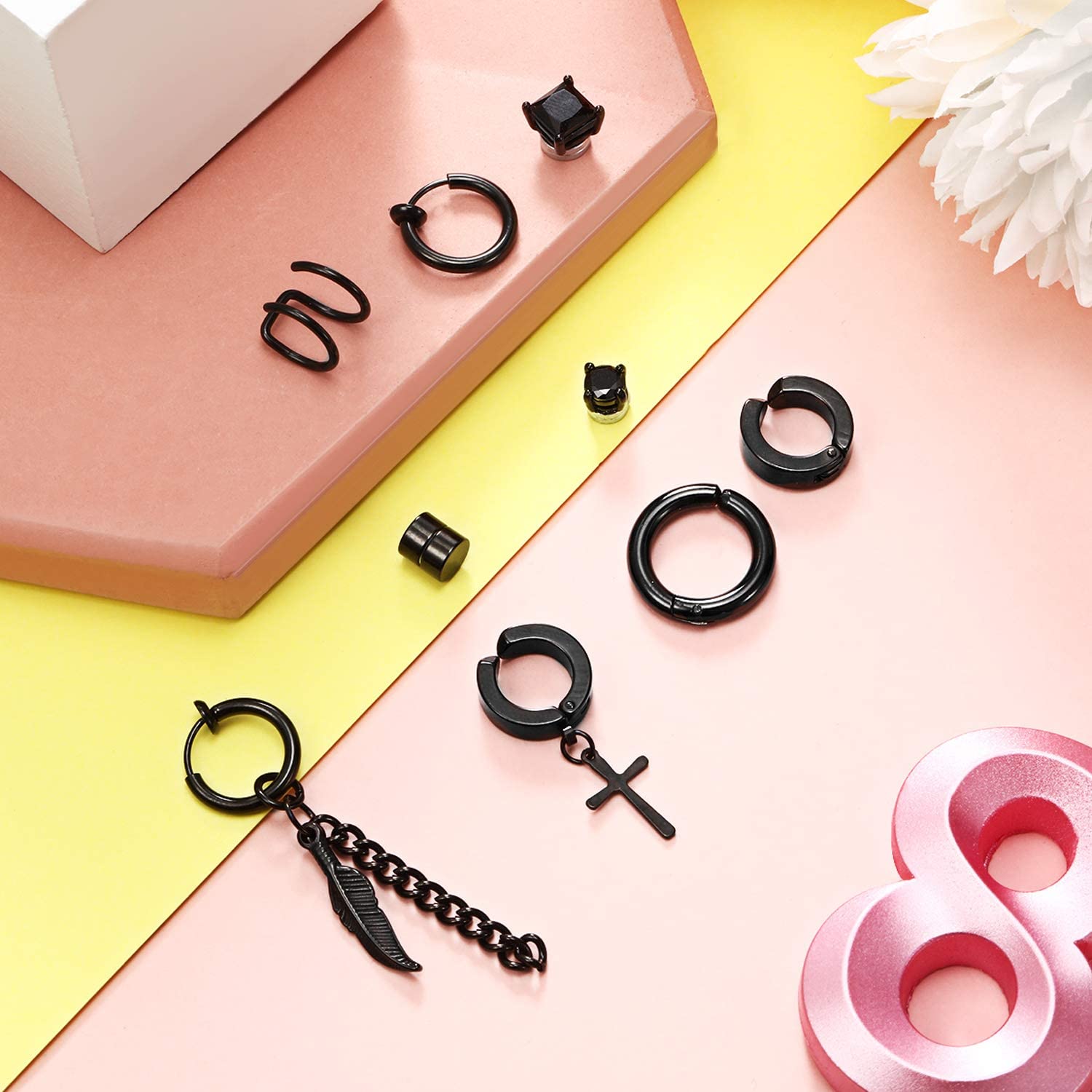 These male hoop earring pairs can be found in many jewellery stores online and in your local high-end stores. There are always plenty of styles on the market to choose from.